The Annual Report for 2022 presents the output of our research in the last year. All papers are open to the general public for reference, in order to encourage collaboration with other research groups and industry.
Please contact Prof. Julian M. Ortiz if you would like to discuss a collaborative project.
The contents of the Annual Report 2022 can be downloaded in a single document or as individual papers.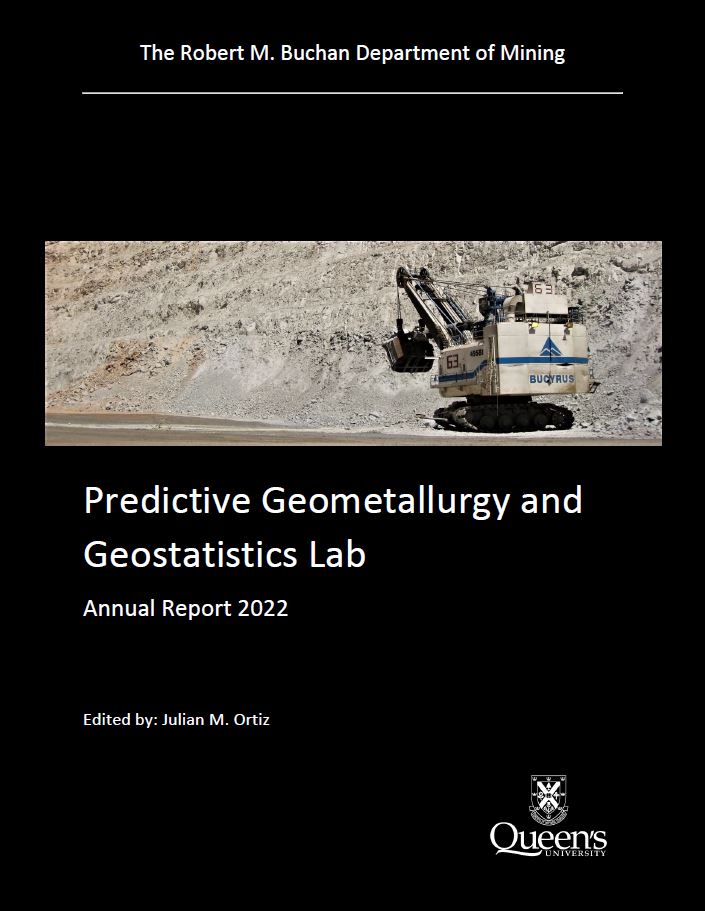 Table of contents
Introduction
Ortiz JM (2022) Predictive modelling workflows in geometallurgy, paper 2022-01
Casson D, Ortiz JM (2022) Testing a new sequential isofactorial simulation algorithm, paper 2022-02
Potakey NE, Ortiz JM (2022) Defining geological units using geochemical data and unsupervised machine learning, paper 2022-03
Potakey NE, Ortiz JM (2022) A review of grade control methods in open cast mining, paper 2022-04
Ntiri KA, Ortiz JM (2022) Sampling error and its effect on grade control profit, paper 2022-05
Potakey NE, Ortiz JM (2022) Review of blast movement for grade control, paper 2022-06
Faraj F, Ortiz JM (2022) Data driven approaches for estimating bulk ore sorting value, paper 2022-07
Li T, Ortiz JM (2022) Spatial multivariate morphing transformation on geochemical data augmentation, paper 2022-08
Li T, Ortiz JM (2022) Generative Adversarial Network 101, paper 2022-09