Welcome to the
Predictive Geometallurgy and Geostatistics Lab
at Queen's University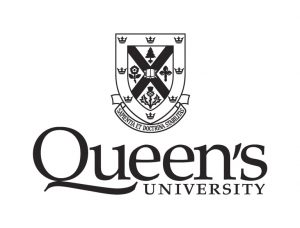 Explore the site to find out about our research on Predictive Geometallurgy and Geostatistics. We are part of the Robert M. Buchan Department of Mining, at Queen's University in Kingston, Ontario, Canada. The Department is located in Goodwin Hall.
Check out the blog, where the latest presentations and publications are posted, and our Gitlab page with code of different research projects.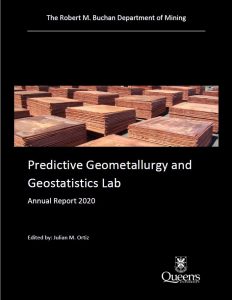 The Annual Report 2020 has been released. It has the latest papers and tutorials developed by the lab. All papers are openly available and can be shared without restriction. This report includes work related to domaining for geostatistical modeling, novel non-stationary models using manifolds, construction of a synthetic realistic high-resolution block model, a production policy for pit design accounting for risk, and mineral processing predictive models. Some tutorials are also provided.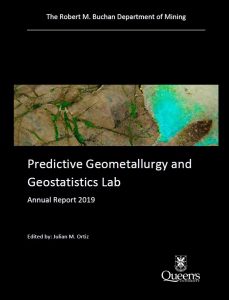 Our Research Report 2019 is also available, where you will find our research progress and tutorials on different topics related to geostatistics and geometallurgical predictive modeling.
Outstanding students interested in research as PostDoc, graduate student or as undergraduate researcher, please check our Prospective Students page