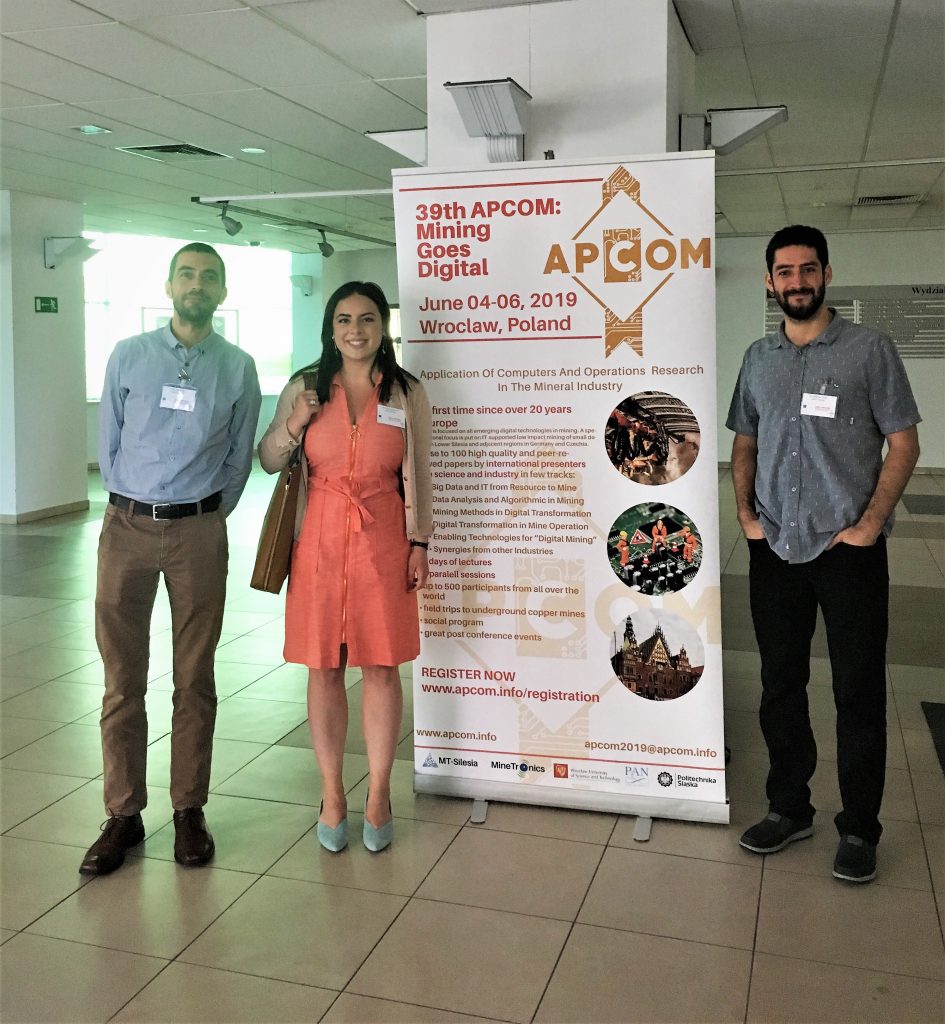 During APCOM 2019, our group presented three papers:
Bolgkoranou M, Ortiz JM (2019) Multivariate geostatistical simulation of compositional data using Principal Component Analysis – Application to a Nickel laterite deposit.
Nelis G, Ortiz JM, Morales N (2019) Performance assessment of antithetic random fields in a stochastic mine planning model.
Avalos S, Ortiz JM (2019) Recursive Convolutional Neural Networks in a Multiple-Points Statistics Framework.